I was wondering what else besides reviews I could put up here and then I thought why not show you some book covers that I love!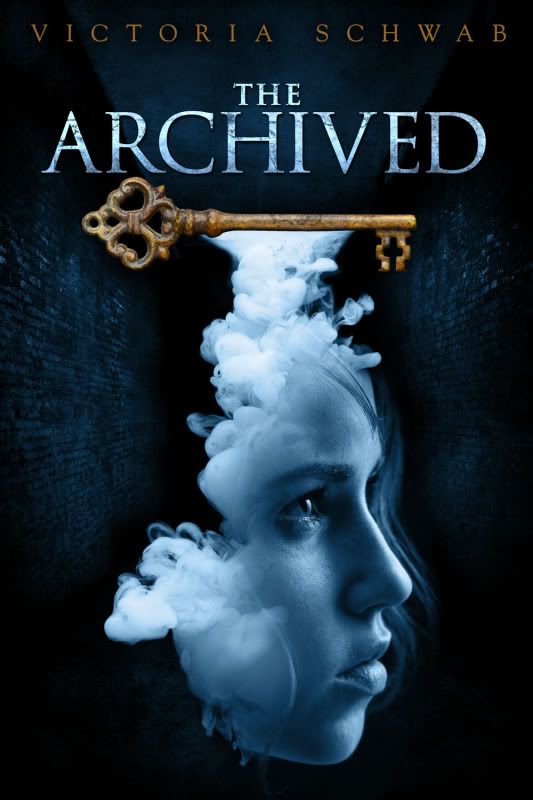 The first one is from Victoria Schwab. The Archived. Doesn't that look amazing you guys!!!! Its beautiful and mysterious all at the same time! The book isn't released until 2013 but I am so excited to read it when it comes out! Victoria is such a talented writer and I know this book will be amazing!
Victoria Schwab Website
——————-

There is something about this cover that I insanely adore! There is such a simplicity behind it but it also has a larger meaning. Remember when we were all kids and you blew dandelions to send their seeds into the wind. How many wishes did you make to the flying seeds? Send Me a Sign by Tiffany Schmidt comes out October 2, 2012 and I cannot wait to read this book!
TIffany Schmidt Website
——————-

This cover is so cool! I haven't read Shatter Me by Tahereh Mafi yet but I have heard great things about it from other bloggers so this is on my to be read list! I love how the first tagline is scratched out and then rewritten next to it. I love it! I love how it includes the clouds, the birds, and the trees. There's even a waterfall! The fading at the bottom of the cover is awesome and I love how the title is in two different colors. Lets be honest, I am just in love with this cover!
Tahereh Mafi Website
——————–
I haven't gotten a chance to read Shift or Exiled by M.R. Merrick yet either but look at those covers! I would seriously have this framed and hung on my walls because they are amazing! If I ever have a book published I would want it's cover to look as amazing as these two!
I love how Exiled shows two completely different sides, fire and water, with the baron tree in the middle! There is something so ominous about that tree and I love it!
Shift is beautiful because it has so many things going on but it all fits together perfectly. And look at that doorway! The doorway sits in a foggy forest and yet beyond its doors is a baron land. Makes you wonder what else lays beyond that door.
———————
And of course, you guys all know me so I can't have a list without Between Shades of Gray by Ruta Sepetys. I love both of the covers but the paperback is definitely my favorite. I remember sitting in the library in Nashville in December and Ruta showed us the cover and my breath caught in my throat. It's beautiful! It's beautiful if you haven't read the book and you stumble across it in the store and its even more beautiful once you've read it. You all know that I think this book is amazing and the beauty of the story is how people band together in times of horror to survive. People can be pushed to their limit and do things they never would have done before but they do it together. Lina suffers in this story and I think the snow and ice on her face really shows that. I love how her eye is closed too! I think it speaks to the things that she went through, she was strong but the best thing that she could do was survive. To me if her eye was open it would be a challenge and Between Shades of Gray is not about the challenge, its about bringing awareness to an event in history that people have largely shut their eyes too. Maybe Lina is sad about that and that's why she isn't looking at us.
Ruta Sepetys Website
———————
Obviously I am not analyzing any of these just saying what I thought about them. Let me know what you think about them and feel free to include any others you guys love.
Hannah