Today I welcome Joyce McPherson to the blog with a wonderful guest post. Thanks for much for taking part in my Birthday Bash!! 
---
Happy Birthday, Hannah! Here's a cake just for you!
In THE PANDORA DEVICE, Stella and her BFF Lindsey spark an adventure when they find a rusty box hidden in the piles of stuff at Stella's house. Her grandmother collects everything—old typewriters, crazy hats, and spindly umbrellas—and this is the fabulous recipe that Stella and Lindsey create using an old springform pan they found.
You will need:
Vanilla Cake Mix
Package of Oreo™ cookies (or similar cookie)
½ gallon of vanilla ice cream
Chocolate syrup
Two 8-inch cake pans and one 9 or 10 inch springform pan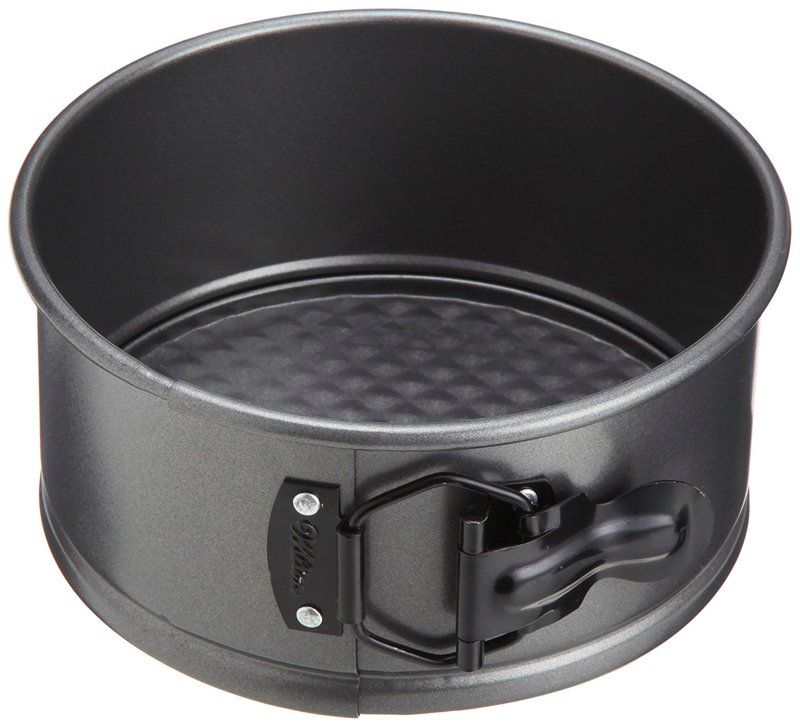 Step 1: Use the regular 8-inch cake pans to bake two vanilla layers from a cake mix. You will only need one layer, so freeze the second one for later use.
Step 2: Place ten Oreo™ cookies in a large ziplock bag and use a rolling pin to crush them into crumbs.
Step 3: When the cake layer is cool, you are ready to assemble the cake! Allow vanilla ice cream to soften for about five minutes, and then scoop some into the springform pan. Smooth a ½ inch layer on the bottom of the pan.
Step 4: Place the layer of vanilla cake inside the springform pan. (Comment from Stella: It should not touch the sides, so center it as best you can.)
Step 5: Place whole Oreo™ cookies around the edges of the pan, between the cake and the wall. (See picture below.)
Step 6: Scoop more vanilla ice cream into the springform pan. Smooth it over the top and press it down the sides around the cookies. (Lindsey's comment: If you swirl a spatula over the top, it will help the ice cream settle around the sides, but don't let the ice cream get too melty.)
Step 7: Sprinkle the cookie crumbs over the top and drizzle with chocolate syrup. Place the cake in the freezer until you are ready to serve it. Allow about 1-2 hours for the ice cream to freeze hard again.
Step 8: When you're ready to serve, release the hinge on the springform pan and remove the sides. Voila!
When you cut the cake, it looks like this!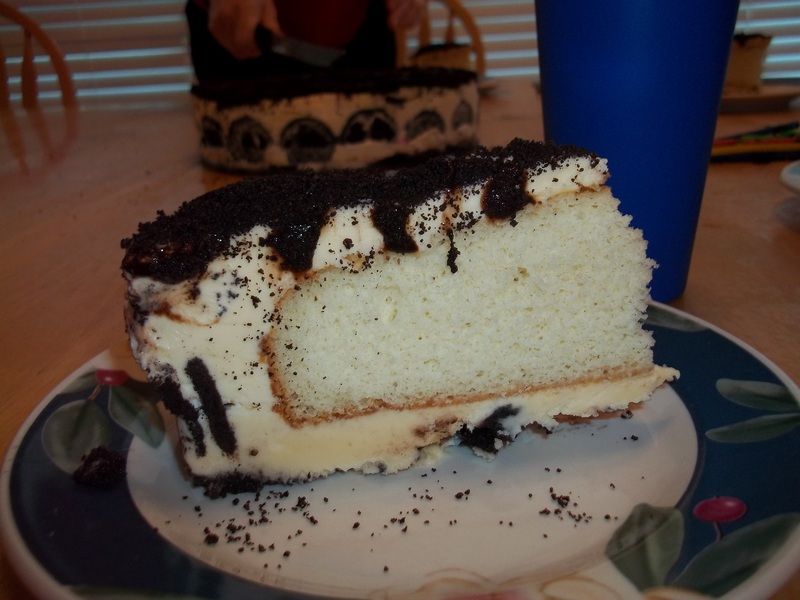 ---
Wow! Doesn't that look so yummy!!!
Here is the link to the Rafflecopter. All entries must be from the U.S., I cam only shipping to U.S. addresses.