Guess who got a new job? If you guessed me then you're right! I am so excited to be starting this new chapter in my life and what makes me even happier is that I now have an amazing schedule. I have gotten so much progress in my story I am working on and I've actually had time to read The Mirror King by Jodi Meadows. It's the sequel to The Orphan Queen and I love getting to stay in Wil's world for a little bit longer.
Another exciting thing in the world of a Meadow's ultra-fangirl is the cover real for Before She Ignites
Take a look!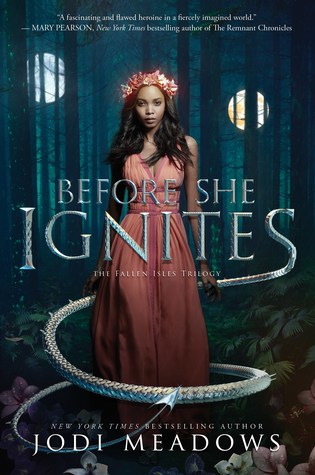 OMG! I LOVE this cover. It's honestly one of my favorite ones in a while. That model is gorgeous and looks amazingly badass and fierce. The expression on her face is enough to make people quiver in fear of her. Seriously whoever that model is deserves so much success.
Be sure to check out the original post on Jodi's website to see all her thoughts on this gorgeous cover.
I am hoping to have a review up for The Mirror King sometime next week. I am going to predict it will be another five star book.
---