Somehow I got all the books from May finished! I didn't think I was going to, so yay!For June I have some more books on my list. The first batch of books I will be reading consists of catch up books, review books from Netgalley, and review requests from authors. Check them out below!
In Macedon, war rises like smoke, forbidden romance blooms and ancient magic tempered with rage threatens to turn an empire to dust

After winning his first battle, Prince Alexander fights to become the ruler his kingdom demands—but the line between leader and tyrant blurs with each new threat.

Meanwhile, Hephaestion, cast aside by Alexander for killing the wrong man, must conceal the devastating secret of a divine prophecy from Katerina even as the two of them are thrust together on a dangerous mission to Egypt.

The warrior, Jacob, determined to forget his first love, vows to eradicate the ancient Blood Magics and believes that royal prisoner Cynane holds the key to Macedon's undoing.

And in chains, the Persian princess Zofia still longs to find the Spirit Eaters, but first must grapple with the secrets of her handsome—and deadly—captor.

New York Times bestselling author Eleanor Herman entwines the real scandals of history with epic fantasy to reimagine the world's most brilliant ruler, Alexander the Great, in the second book of the Blood of Gods and Royals series.
Kate Parker, is a 17 year old senior living in Texas. She's on the swim team, has two incredible best friends, and a passion for saving animals. She falls hard when she meets a mysterious and fascinating guy named Lucas. He has a sexy accent and a killer smile. However, she sees unexplained pain and anger in his dark brown eyes. He claims he's a foreign exchange student from Spain who is attending the local University—Kate knows there's more to his story than that. She works hard to discover who he is—what he is.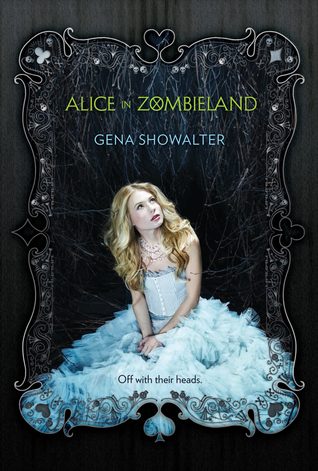 She won't rest until she's sent every walking corpse back to its grave. Forever.

If anyone had told Alice Bell that her entire life would change course between one heartbeat and the next, she would have laughed. From blissful to tragic, innocent to ruined? Please. But that's all it took. One heartbeat. A blink, a breath, a second, and everything she knew and loved was gone.

Her father was right. The monsters are real.

To avenge her family, Ali must learn to fight the undead. To survive, she must learn to trust the baddest of the bad boys, Cole Holland. But Cole has secrets of his own, and if Ali isn't careful, those secrets might just prove to be more dangerous than the zombies.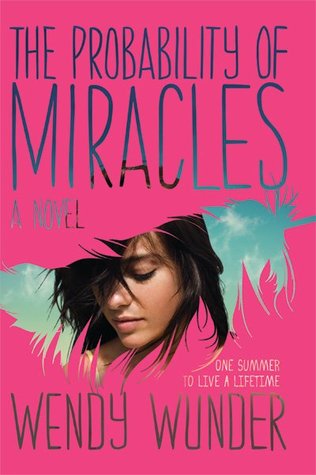 Dry, sarcastic, sixteen-year-old Cam Cooper has spent the last seven years in and out hospitals. The last thing she wants to do in the short life she has left is move 1,500 miles away to Promise, Maine – a place known for the miraculous events that occur there. But it's undeniable that strange things happen in Promise: everlasting sunsets; purple dandelions; flamingoes in the frigid Atlantic; an elusive boy named Asher; and finally, a mysterious envelope containing a list of things for Cam to do before she dies. As Cam checks each item off the list, she finally learns to believe – in love, in herself, and even in miracles.

A debut novel from an immensely talented new writer, The Probability of Miracles crackles with wit, romance and humor and will leave readers laughing and crying with each turn of the page
This is not the time for the fight to end. Now is when the fight will begin. This is the time to regain what has been lost.Alera

Queen of a fallen kingdom, secretly in love with the enemy.

Shaselle

Daughter of a murdered father, rebel with a cause.

One lives behind the former Hytanican palace walls and walks the razor's edge to keep the fragile peace in her beloved homeland. The other slips through the war-torn streets, seeking retribution for her family's tragedy, following whispers of insurgency.

Both face choices that will separate them from those they cannot help but love. As their stories intertwine, a conspiracy ignites that may end in slavery or death—or lead to freedom anew, if only each can face what must be sacrificed.
In the City of Lights, two star-crossed lovers battle a fate that is destined to tear them apart again and again for eternity.

When Kate Mercier's parents die in a tragic car accident, she leaves her life–and memories–behind to live with her grandparents in Paris. For Kate, the only way to survive her pain is escaping into the world of books and Parisian art. Until she meets Vincent.

Mysterious, charming, and devastatingly handsome, Vincent threatens to melt the ice around Kate's guarded heart with just his smile. As she begins to fall in love with Vincent, Kate discovers that he's a revenant–an undead being whose fate forces him to sacrifice himself over and over again to save the lives of others. Vincent and those like him are bound in a centuries-old war against a group of evil revenants who exist only to murder and betray. Kate soon realizes that if she follows her heart, she may never be safe again.
Once I finish reading all of these I will post my new list of to-reads!
---