It's about that time again!!!! Can't Wait Wednesday! This week I can't wait for The Queen's Rising.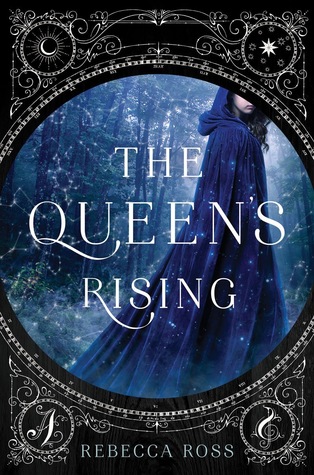 February 6, 2018
Born out of wedlock, Brienna was cast off by her noble family and sent to Magnalia House–a boarding house for those looking to study the passions–art, music, dramatics, wit, and knowledge. There, she has been tutored by the great (and handsome) Cartier in the hopes of becoming one of the impassioned–the elite masters who specialize in one of these subjects. Now Brienna faces the test that she must pass in order to attract the support of a patron. But on the eve of her evaluation, Brienna has a startling revelation–she is capable of recalling the memories of her ancestors. And one of these memories may hold the answer to a mystery from the past–one that may have very real consequences for the northern land of Maevana. Maevana has been ruled by a usurper king, and when the disgraced northern lord Alderic Jourdain finds out about Brienna's memories, he realizes she may be the key to his plot to overthrow the king and restore the rightful monarchy. Brienna accepts Jourdain's patronage, but quickly realizes that his plan to reclaim the north may have consequences that she never imagined.
Ummmm a book about a girl cast out by her family because she's not "worthy" who then becomes an important key to the future of the kingdom? Yes, please! And I love how she is cast out and sent to study the "passions" which leads me to believe that maybe these qualities aren't as important to the kingdom? Which then leads me to wonder what qualities have taken their place?
This book is definitely on my To Read list!